Izglitība Sarkandaugavā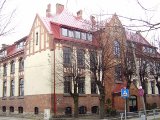 Sarkandaugavas skolas
Neskatoties uz to, ka 20. gs 20. un 30. gados Sarkandaugava bija liels "ciems", tur atradās arī vairākas skolas, gan latviešu, gan mazākumtautību. Tilta ielā 1 atradās Rīgas pilsētas bērnu dārzs un pirmskola, kā arī zīdaiņu grupiņa. Skolā bija 2 klases/ grupas un kopā to apmeklēja 45 bērni un strādāja 4 skolotāji. Patversmes ielā 8 atradās Rīgas pilsētas bērnu patversme, kurā bija 3 klases un 1925./1926. gadā to apmeklēja 82 skolēni un strādāja 4 skolotāji....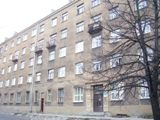 Sarkandaugavas bibliotēkas
1903. gadā Rīgas pilsētas bibliotekārs Nikolajs Bušs pilsētas valdē ierosināja dibināt bezmaksas tautas bibliotēkas. Savu ierosinājumu viņš pamatoja ar to, ka Rīgas pilsētas bibliotēkas fondos esot galvenokārt zinātniska satura literatūra un tā nespēj apmierināt plašākas lasītāju aprindas. Sākot ar 1906. gadu pilsētas valde šo ierosinājumu sāka īstenot dzīvē. 1924. gadā, kad tika pieņemts lēmums dibināt vēl vienu bezmaksas tautas bibliotēku. Pilsētas valdes pārziņā jau ...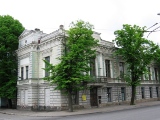 Sarkandaugavas biedrība Pavasaris
Dzimtbūšanas atcelšana, kas Baltijā notika ievērojami agrāk nekā citur Krievijas impērijā, deva iespēju zemniekiem brīvi pārvietoties un iegūt īpašumā zemi. Tā veicināja arī latviešu ieplūšanu pilsētās, it īpaši Rīgā, kur līdz ar tirdzniecību sāka attīstīties arī rūpniecība un citas tautsaimniecības nozares. Pēc cietokšņa vaļņu nojaukšanas Rīga sāka plesties plašumā un augt augumā. Cēla jaunas rūpnīcas, daudzstāvu dzīvojamos namus un sabiedriskās ēkas. Un, kā ...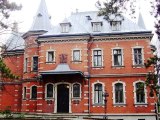 Sarkandaugavas muzejs Dauderi

Par latviešu muzeju pirmsākumiem Rīgā var runāt sākot ar 19. gs otro pusi, kad 1868.gadā nodibināja Rīgas Latviešu biedrību. 1869.gadā izveidotā Zinību komisija, uzsāka muzejisku priekšmetu vākšanu, lai radītu latviešu muzeju pretstatā jau esošajiem, baltvācu organizētiem un vadītiem muzejiem. Jaunais muzejs savas darbības pirmajos gadu desmitos pieņēma visu, ko tam dāvināja. Līdz ar arheoloģijas, etnogrāfijas un numismātikas kolekcijām vāca arī ...