Kultūra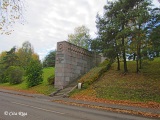 Sudrabkalniņš
Sudrabkalniņš. Piemineklis tapis no 1934.-1937. gadam pēc tēlnieka K. Zāles un arhitekta E. Štālberga veidota projekta. Tā ir piemiņas vieta 6. Rīgas pulka karavīriem, kas cīnijās pret Bermontu. 1919. gada novembrī šajā vietā pie Anniņmuižas un Nordeķu robežas pret Bermonta armijas skaitlisku pārspēku devās Rīgas 6.kājnieku pulka cīnītāji. Te atrodas arī bronzas plāksne ar 54 karavīru vārdiem, uzvārdiem un dienesta pakāpēm, kā arī pulka krūšu nozīme. Pie pieminekļa katru gadu 11. novembrī notiek atceres pasākumi.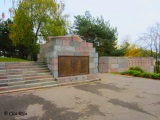 Sudrabkalniņš
1937. gadā pieminekli atklāja valsts prezidents K. Ulmanis, kas teica izglītojošu un pamācošu runu par 1919. gada notikumiem, bet to iesvētīja armijas mācītājs P.Apkalns, kas uzsvēra karavīru varonību un spēju neatkāpties ienaidnieka priekšā. Sudrabkalniņš kopumā ir uzskatāms par vienu no 20.gs. 30-to gadu veiksmīgākajiem ansambļa tipa piemiņas vietām.
Piemineklis ir arī vairākas reizes cietis no vandāļu uzbrukumiem, tāpēc pieminekļa tuvumā uzstādītas novērošanas kameras, lai to maksimāli pasargātu.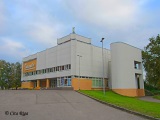 Kultūras un atpūtas
centrs Imanta
Kultūras un atpūtas centrs IMANTA. Imantas dzīvojamo namu ieskautajā Anniņmuižas parka teritorijā 1995. gadā tika atklāts "Kultūras un atpūtas centrs IMANTA". Centra mērķis ir Rīgas un īpaši Imantas iedzīvotāju kultūras, sociālo, kultūrizglītojošo vajadzību nodrošināšana. Līdzīgi kā citos kultūras centros šeit darbojas dažādu žanru interešu izglītības kolektīvi visu vecuma cilvēkiem. Kultūras centrā regulāri notiek tradicionālo svētku sarīkojumi, koncerti, teātra izrādes.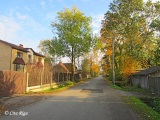 Imantas Šķērsiela

Dokumentālā filma "Šķērsiela". Viena no Imantas slavenākajām ielām ir Šķērsiela. 1988. gadā šeit tika uzņemta dokumentālā filma "Šķērsiela", kuras autori bija T. Margēvičs un I. Seleckis. Tā tika atzīta par labāko Eiropas dokumentālo filmu, ieguvusi Kinoakadēmijas galveno balvu Felikss 1990. gadā, kā arī daudzas citas balvas. 1999. gadā uzņemts filmas turpinājums "Jaunie laiki Šķērsielā", kas arī ir ieguvusi vairākas starptautiskas balvas. 2013. gadā iznākusi filmas trešā daļa "Kapitālisms Šķērsielā", kas ir nominēta arī vairākām starptautiskām balvām. Uz ielas bija novietots arī piemiņas akmens filmai.