Imantas vēsture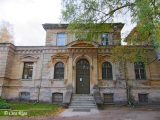 Anniņmuižas kunga māja
Vienas no senākajām ziņām par šodienas Imantas teritoriju ir saglabājušās no 15.-17.gs, kad šajā vietā turīgi rīdzinieki, līdzīgi kā citur Pārdaugavā, no pilsētas iznomāja zemes gabalus, ko sāka apbūvēt ar nelielām muižiņām, kas vairāk bija kā lauku saimniecības, jo bija jānodrošina īpašnieki ar papildus lauksaimniecības precēm pašu vajadzībām, kā arī šo preču tirdzniecība deva papildus peļņu. Tomēr šīs muižiņas nebija pastāvīgas vienības, tās nemitīgi mainīja savas robežas, nosaukumus un īpašniekus.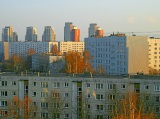 Imantas apbūve
Jauns posms muižiņu vēsturē sākās 18.gs. pēc Pontonu tilta uzcelšanas, kas savienoja abus Daugavas krastus un ļāva vieglāk pārvietoties, un turpinājās līdz pat 19.gs. otrajai pusei, kad muižas pamazām zaudēja savu nozīmi un to zemes tika izpārdotas.
Mūsdienu Imanta izveidojusies uz četru muižu zemēm – Zolitūdes muižas (Солитюд), Anniņmuižas (Анненгофъ), Lielās Dammes muižas (Гроссъ Дамменгофъ) un Mazās Dammes muižas (Клейн Дамменгофъ). Vadoties pēc šodienas apkaimju dalījuma Imantā, ietilpst arī Zeibarta muiža (Зейбартъ) un Šulcmuiža (Шульценгофъ). No visām muižām ir saglabājusies tikai Anniņmuižas kunga māja, bet liecības par pārējām muižām ir meklējamas tikai Imantas ielu nosaukumos.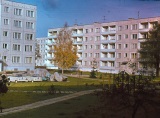 Kurzemes prospekts 52, 56, 58
1970-tos gados
20.gs. 20-tajos gados sākās Imantas apbūve. 1924. gadā Rīgas pilsēta nopirka no Anniņmuižas zemes īpašnieka lielu neapdzīvotu un neapstrādātu purvainu zemes gabalu. Šajā teritorijā pilsēta ierīkoja meliorācijas sistēmu un izveidoja ceļus, kā rezultātā purvs, kura platība bija 110 pūrvietas, tika nosusināts. Tika iegūta kvalitatīva zeme ģimeņu māju celtniecībai un mazdārziņu ierīkošanai. Tika izveidotas 8 līnijas, kas ir saglabājušās arī līdz mūsdienām.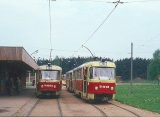 4. tramvaja galapunkts 1984. gadā
Avots: "United States of Imanta"
20.gs. 20-tajos un 30-tajos gados šo teritoriju apsaimniekoja kooperatīvs "Imanta", tieši šī kooperatīva pārstāvji sākotnēji arī piegādāja materiālus ēku celtniecībai un paši veica visus darbus. Tomēr ar laiku visus īpašuma apbūves darbus bija jāveic pašiem biedriem, bez piesaistes no malas. Tieši šajā daļā atrodas arī vecākā apkaimes apbūve.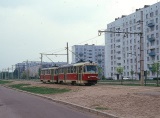 Tramvajs Dammes ielā 1984. gadā
Avots: "United States of Imanta"
1967. gadā tika izstrādāts Imantas detālplānojums, kas paredzēja, ka Imanta sastāvēs no pieciem radiāli izvietotiem mikrorajoniem ar sabiedrisko ēku kompleksu un parku centrā. Projekts tika realizēts līdz 1975. gadam, mainot Imantas apkaimi uz visiem laikiem. 1984. gada Imantā tika atklāts 4. tramvaju maršruts. Sākotnēji tas brauca līdz Čiekurkalnam, bet 1992. gadā saīsināts līdz Centrāltirgum. Laika gaitā šajā maršrutā pārmaiņas daudz nav notikušas. Šodien Imanta teritorijas ziņā ir viena no lielākajām Rīgas apkaimēm.
Ārējās saites:
• Беседы о Риге, 2007 – Dammes muižas Imantā.