Esplanāde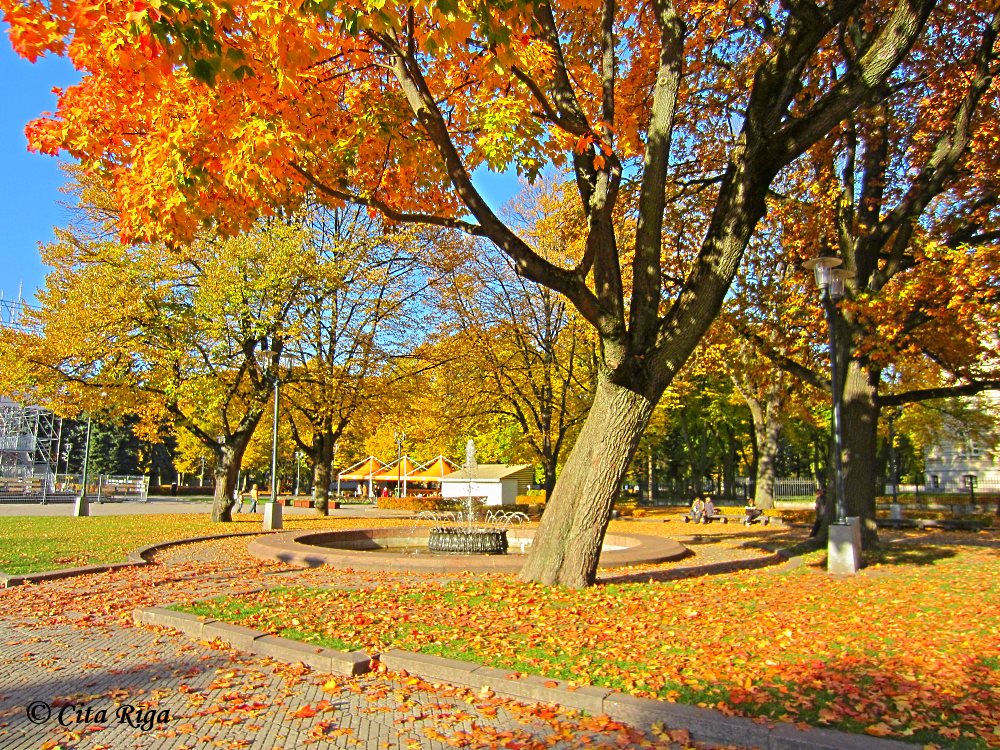 Esplanāde
Esplanādes parks atrodas pašā Rīgas centrā un aizņem 8.75 ha. Parku ierobežo Kalpaka bulvāris, Elizabetes, Kr. Valdemāra un Brīvības ielas.
Sākotnēji šajā vietā atradies Kubes kalns, kuru noraka laikā starp 1783. un 1784. gadu, lai izveidotu smilšainu laukumu Rīgas garnizona karaspēka apmācībām un parādēm. Kad 19.gs. 2.pusē nojauca pilsētas vaļņus, esplanādes zemes joslu nodeva pilsētas rīcībā, bet karaspēka mācībām un parādēm tika atvēlēta neliela parka daļa, kur mūsdienās arī atrodas Esplanādes parks. 1901. gadā tika atzīmēta Rīgas septiņsimtgade un Esplanādes vietā notika jubilejas rūpniecības, mākslas amatniecības un pilsētas attīstības sasniegumu izstāde.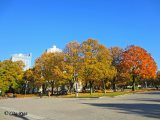 Esplanāde
Esplanādi sāka veidot 20. gadsimta sākumā pēc pilsētas dārznieka un ainavu arhitekta G.F.F. Kūfalta projekta. Tas veidots kā regulārs parks. Laikā no 1950.-1952. gadam arhitekts K. Plūksne un dendrologs A.Kapaklis pārkārtoja parka apstādījumus. Tika izveidoti betona seguma plākšņu ceļi, zālieni, kuros ir koku un krūmu grupas (pavisam aug 10 vietējās kokaugu sugas un 82 introducētie augu taksoni), ziemciešu stādījumi, ierīkots rozārijs, kā arī bērnu rotaļu laukums.
Sākot no 1888. gada Esplanādē atkārtoti norisinājās Vispārējie latviešu Dziesmu un Deju svētki – 1888., 1923., 1926., 1931., 1933., 1948., 1950.gados; savukārt ziemas mēnešos parkā darbojās publiskā slidotava. Latvijas armijas parādēm esplanāde tika izmantota arī Latvijas Pirmās brīvvalsts laikā. Tāpat parkā notika dažādi citi masu pasākumi.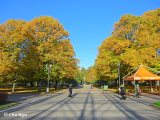 Esplanāde
1919. gadā Kristus Piedzimšanas pareizticīgo katedrāles aizmugurē apglabāja 27 nošautos padomju varas atbalstītājus, t.s. komunārus un parks tika pārdēvēts par Komunāru laukumu. Mainoties valsts iekārtai, komunārus pārapbedīja kapos, un līdz ar to parku atkal nosauca par Esplanādi. Padomju Latvijas laikā 1960. gadā parku atkal dēvēja par Komunāru parku un šajā gadā izveidoja varoņu aleju ar bronzas krūšu galeriju, kas pēc Latvijas neatkarības atgūšanas 1991. gadā no alejas pazuda.
Mūsdienās esplanādē katru gadu notiek Dzejas dienas.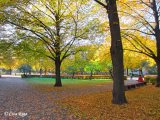 Esplanāde
Parkā atrodas vairāki kultūras un mākslas pieminekļi:
• Latviešu gleznotājam Janim Rozentālam – pieminekli atklāja 1936.gadā pie Mākslas akadēmijas; tā autors ir tēlnieks B. Dzenis.
• Latviešu literātam un dzejniekam Rainim – atklāts 1965.gada 11.septembrī, autors tēlnieks K.Zemdega un arhitekts Dz.Driba.
• Latvijas Armijas pulkvedim Oskaram Kalpakam – atklāts 2006.gada 22.jūnijā, tā autors ir tēlnieks G. Panteļejevs un arhitekts A. Veidemanis.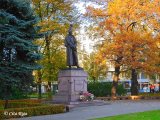 Esplanāde
Un kultūras un sakrālās celtnes:

• Rīgas Kristus Piedzimšanas pareizticīgo katedrāle - celta 1876.-1884. gadā, neobizantiešu stilā. Projekta autors arhitekts R.Pflūgs.
• Latvijas Mākslas akadēmijas ēka – celta 1905. gadā, sākotnēji kā Rīgas biržas komercskola.
• Nacionālais mākslas muzejs – celts 1905. gadā un jau no pašiem, pirmsākumiem tas tika projektēts un veidots kā mākslas muzejs. Projekta autors V.Neimanis.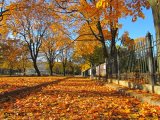 Esplanāde
2002. gadā tika atjaunots piemineklis Krievijas impērijas armijas virspavēlniekam ģenerāl-feldmaršalam M. Barklajam de Tolli. Pirmo reizi tas tika uzstādīts 1913. gadā, kad tika atzīmēta 100. gadadiena kopš uzvaras 1812. gada kaujā pret Napoleonu. Taču piemineklis tur atradās vien divus gadus – Pirmā pasaules kara laikā 1915. gadā bronzas skulptūru centās evakuēt, taču kuģis, kas to veda, tika sašauts un nogrima.
2001. gadā pēc uzņēmēja J. Gomberga iniciatīvas un līdzekļiem bronzas skulptūra tika izveidota no jauna un 2002. gadā uzstādīta uz vēsturiskā postamenta, kas bija kalts no Somijas sarkanā granīta un saglabājies kopš 1913. gada. Barklaja de Tolli izcelšanās cieši saistīta ar Rīgu – vectēvs Vilhelms Barklajs de Tolli bijis Rīgas birģermeistars.